The super bowl has finally come to Texas! It has been exciting fans for years. The super bowl is an American tradition, and although it may be looked upon as uninteresting for the international population, Americans are buzzing with anxiety. Who will win? It is predicted that around 114 million people will be watching, either in their homes or at the stadium. Although many people's lives are enlivened by the game, there are many other social events that are brought to Houston as well.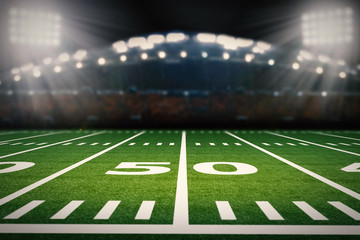 There are multiple parties, concerts, and gathering that take place around the super bowl. Major artists travel and perform in the hosting city. For example, this year Bruno Mars, on February third, and Taylor Swift, on February fourth, are coming to Houston. Their concerts have been booked for months, and everyone is looking forward to them. These side events are, in part, what attract people to the city. The fairs, carnivals, concerts, and social events lure people from all over the world. It might even be said that they are, in part, what brings people overseas.
Houston has been cleaned, and prepared for the super bowl for almost a year. Planning, and organizational problems have, hopefully, been resolved, and everything is ready for the visitors. It is a great honor to host the super bowl in American culture, and Houston is ready to be the best host there has ever been.
https://t3.ftcdn.net/jpg/01/10/72/56/240_F_110725612_4HXGkBTga0GHUtNbHDEWnaViX8htWJOQ.jpg